We recognize that all our patients are unique and deserve to receive orthodontic care that reflects their individual needs. Our experienced and talented team is committed to working with you and your family to create a comfortable, stress-free, and rewarding orthodontic experience every time you visit our practice.
We are pleased to welcome you and your family, and we look forward to working with you.
Debi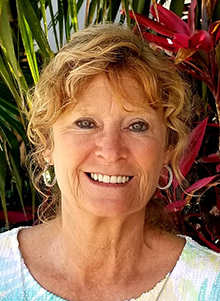 Orthodontic Assistant
I have worked as an orthodontic assistant in this practice for more than 20 years. I am responsible for numerous details, but my number-one job is assisting Dr. Naylor in making beautiful smiles for our patients. I love seeing our patients transform as they progress through treatment until they see their new smiles when their braces come off. It gives them so much self-confidence and makes them so happy! In the years that I have worked here, I've developed many friendships with our patients and my teammates. I could not ask for a better team to be a part of.
My son David and his wife Tina have given me two grandkids, Branson and Brooklyn. I enjoy spending time with my significant other, family, and friends. In my free time, I enjoy traveling and watching my grandkids.
Jamie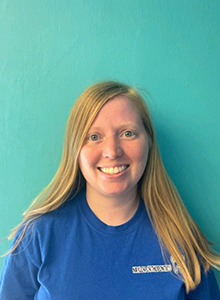 Financial Coordinator
A part of Naylor Orthodontics since 2019, I assist patients and parents with payment for orthodontic care, insurance, and setting up appointments. I love getting to know our patients and their families. Having a chance to watch every smile transform is truly a blessing. Our team is one of a kind and a blast to be around!
My husband and I have three kids: Ian, Ava, and Paxton. We enjoy spending time with our family, whether we're going to the movies, camping, or just hanging out at home.
Katie
Orthodontic Assistant / Lab Technician
I have just started my journey as a dental assistant in the orthodontic field and have learned so much in such a short period of time. I love my job and always find it very interesting. I enjoy seeing people of all ages while helping with their adjustments and getting them started in treatment.
I enjoy being with my family and fur babies Navy and Sadie in my personal time. Most importantly, I love shopping on Amazon!
Tammie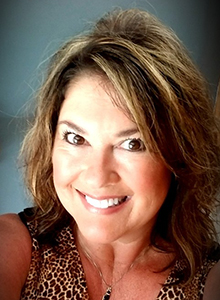 Orthodontic Assistant
It's wonderful to see the transitions our patients make from the start to the finish of their orthodontic treatment! I'm with them every step of the way, assisting Dr. Naylor with banding, changing archwires, and removing brackets. My job is fun and exciting, and I'm always learning new things. Dr. Naylor is very easy to work with, and our team is fun to be around. I am proud to have been part of this team for more than 18 years!
In my free time, I like to spend time with my family and significant other and doing just about anything outdoors—especially camping and boating. I also have two cats, Coco and Felix, and a dog, Milo.
---
Skyler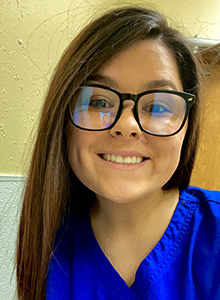 Orthodontic Assistant/Treatment Coordinator
I feel lucky to spend my days meeting new patients and giving them a truly unique orthodontic experience. I graduated from IDT in Lexington and worked for a year and a half in prosthetic dentistry before moving to orthodontics and falling in love with it! My favorite part of my job is seeing the beginning and ending results of patients' teeth as they transition. I enjoy helping people become more confident and comfortable with themselves by making their smiles as beautiful as possible. I believe your smile tells everything about a person and is what enables you to stand out in the world!
At home, I have a goat and two dogs. I enjoy spending time with my friends, family, fur babies, and partner. I also love shopping online!
---
Haley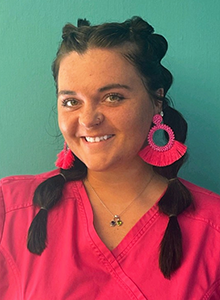 Patient Coordinator
I am Dr. Naylor's patient coordinator so I work with patients and their families to make sure their experience in our office is as smooth and stress-free as possible. You may see me communicating with your referring dentist, and scheduling your appointments. I enjoy meeting new people and helping everyone have an awesome orthodontic experience!
I am married to my husband Charles, and we have two kids, Charlotte and Whitley, as well as two dogs and a lot of cows! In addition to my work at Naylor Orthodontics, I'm also a professional photographer!